LYRICS
Lyrics for all songs by Robin Damron II
(Scripture verses provided for contextual reference only)
---
Guard Your Heart
Set apart like night and day
Keep pure in every way
Don't believe it when they say
It's okay
They claim it's harmless fun
(Genesis 3:4)
That's the voice of the evil one
When they tempt you
(2 Timothy 2:22)
You can run
Away, away
Proverbs 4:23-27)
Guard Your Heart
It's the only one you've got
Even when it falls apart
On you, on you
​
You've got to
You've got to
You've got to
Guard Your Heart
X2
(Psalm 144:4)
This life is but a breath
(Matthew 6:33)
Seek first His righteousness
(Ecclesiastes 12:13)
Show wisdom and respect
And obey
Let go and let God
Be for you all in all
(Psalm 145:18)
He's near you when you call
On His name
(Proverbs 4:23-27)
Guard Your Heart
It's the only one you've got
Even when it falls apart
On you, on you

You've got to
You've got to
You've got to
Guard Your Heart
X2
Live Forever
Bridge
Everybody now all together
(1 Thessalonians 4:16-17)
Chorus
We are gonna live Forever
(1 John 2:25)
Verse
If we believe
We will receive
The gift of life eternally
(John 5:24)
If we obey
(1 John 2:17)
Then come what may
Nothing can take this life away
(John 10:28-29)
Some will go down
Into the ground
(1 Corinthians 15:51)
But then awaken with a shout
(Isaiah 26:19)
He'll wipe away
All tears and pain
(Revelation 21:4)
And death will be cast in the flame
(Revelation 20:14)
Fear God
Chorus
I fear God
Like i should, I know I should
Yeah I fear God
It's for my good, it's for my good
(Psalms 128:1-4)
It's the beginning of wisdom
(Proverbs 9:10)
And prolongs my life
(Proverbs 10:27)
I've made my decision
I can sleep through the night
(Proverbs 19:23)
I fear God
Yeah I fear God
Verse 1:
It's not like I
Don't believe in grace
I put my faith in Christ
I know He took my place
But should I keep on sinning
So grace may abound
Oh God forbid it
Can you hear me now?
I walk right and I talk right
Cuz I know I will account
For every thought and deed
And every foolish thing
That I utter out my mouth
And it's not like I
An justified
By the things that I do now
But if I repent
Then I mean it
I'm gonna walk it out
Yeah I fear God
Cuz I know that my
Life if not a game
When I've died
There's no retry
It will be judgement day
Verse2
Can you see Him there?
Body on the cross
Paying for your sin
Covering the cost
Have you no regret?
For what your sin has caused
That you would walk away
Still live like you the boss
Not trying to say I'm perfect
That I never have a day
That I don't feel like I am worthy
Even forget to pray
But I refuse to live my life
Like I had not even been saved
I'm carrying my cross
All the way down to the grave
Not because I can be purified
By what I do or say
But because I serve a God who died
So He could get to me
And if this junk is so disgusting
I can't take it to His place
I don't want it in my life
I'm throwing all this stuff away
Bridge:
Don't be afraid to be afraid
Just put your fear in the right place
He's the one who holds all of your days
Hope
When the tide tries to pull me in
When all hope seems lost again
I gotta keep on listening
To the Word within
To the hope I've hidden

When I look up to the skies
And the storms have blocked my eyes
I gotta focus all my mind
On the One who dwells on the inside

This joy permeates my soul
Just knowing You are in control
No matter which way things may go
This I know
You are my Hope

Chorus:
You are my hope
When the waves are crashing
This vessel is smashed
and I know
That I can't do this on my own

I must be an astronaut
Because this world isn't all I've got
When the scenery
All around me
Looks gloomy
I lock my sights on the Rock and

When fear tries to make me drop
Like a stone to the ocean bottom
I still can breathe
Because You're holding me
You're my life support
When on my own I'm rotting

I can't believe this hope I've found
How could anyone turn You down
How could anyone turn away
From the love and grace
That You're pouring out
I don't know because
You are my hope
Supernova
High above
No need for us
(Acts 17:24-25)
Yet you come
Just to be near
I'm ashamed
You call my name
But I just play
Like it's not clear
Heavens throne
Is Yours alone
But yet You want
For me to hear

Your voice
In the quiet
Your song
In the dark
I can feel
You pulling
You're pulling at my heart

Chorus:
You are bright
Like a supernova
Shining right through
The night within my soul
I'm needing You
To pull me through
Out of fight
So please come take control

All alone but
Yet I won't
Come to You
In time of prayer
I want to
Be close to You
And I know
You'll meet me there
You could talk
With anyone
But yet You want
For me to hear

Bridge
Chorus

Yeah x 4
You are bright
Like a supernova
My King
My Lord
Jehova
I wanna spend time
Get to know Ya
Until I shine
Like Your after glow - yeah
It's true
It can be hard
To give You
Highest regard
When the strings
Pulling at my heart
Try to blind me
From the superstar

Chorus
Powered by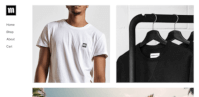 Create your own unique website with customizable templates.